So you've made the decision to want one of the best camper vans around and join the vanlife movement. Maybe you want to be a weekend warrior and head out on the open road every Friday evening, or maybe you've had enough of conventional living and want to become a fully fledged vandweller. Either way, you're going to need to know about the best camper vans that money buy. That's where we come in.
We've made a list of the best camper vans on the market right now, and given you a quick low down of what makes them stand out above the rest of the competition.
UPDATE – October 2019. Why have 10 vans when you can have 11. We've added a new contender into the mix for you to consider. Check out the list below and the added bonus at the very end!
11 Of The Best Camper Vans Money Can Buy
1. Winnebago Revel Camper Van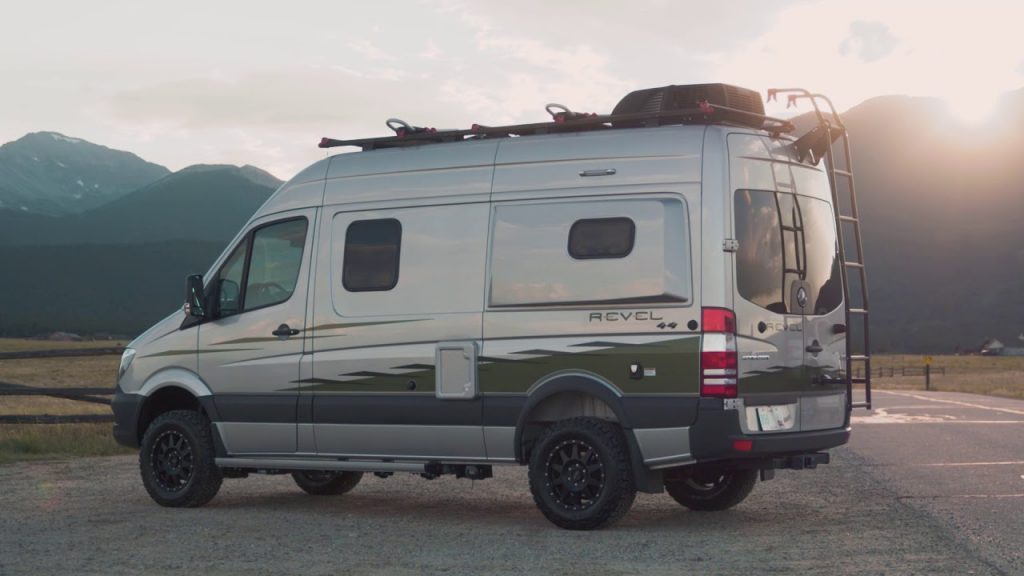 A camper van that was designed with adventure in mind, the Winnebago Revel Camper Van takes the Mercedes Sprinter chassis to the next level. With everything from a power lift bed to an all-in-one wet bath, the Revel takes home from home comforts and supercharges them to give you a luxurious experience whilst on the road.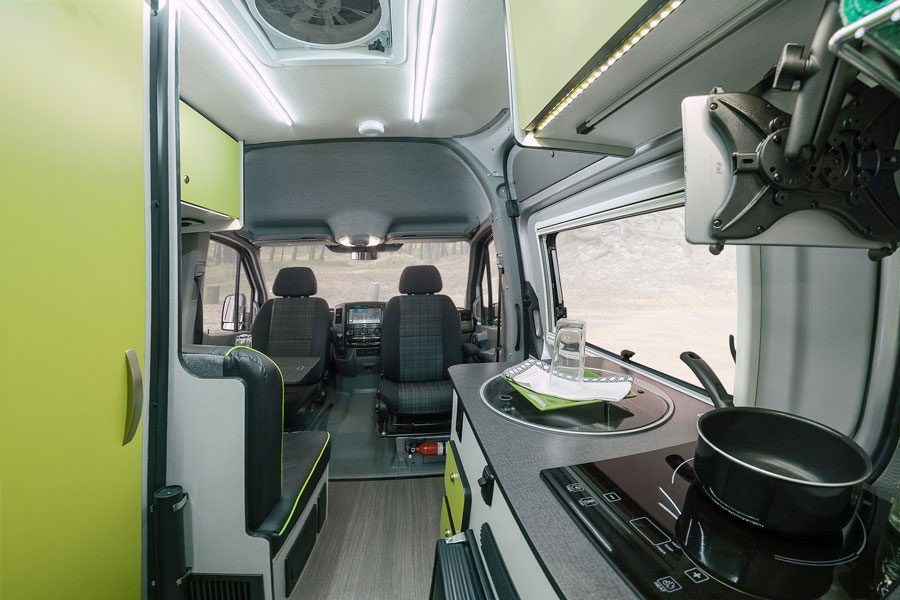 The Winnebago interior is super clean and modern with everything fitting neatly into its own space. Power comes from 200-watt solar power system, and a diesel-powered heating system will keep you warm in the coldest of places. Cut short, it's an amazing motor and probably the most rugged Winnebago you'll every come across.
The base price of the Winnebago Revel is just over £100'000.
2. Mercedes Benz Midwest RV Camper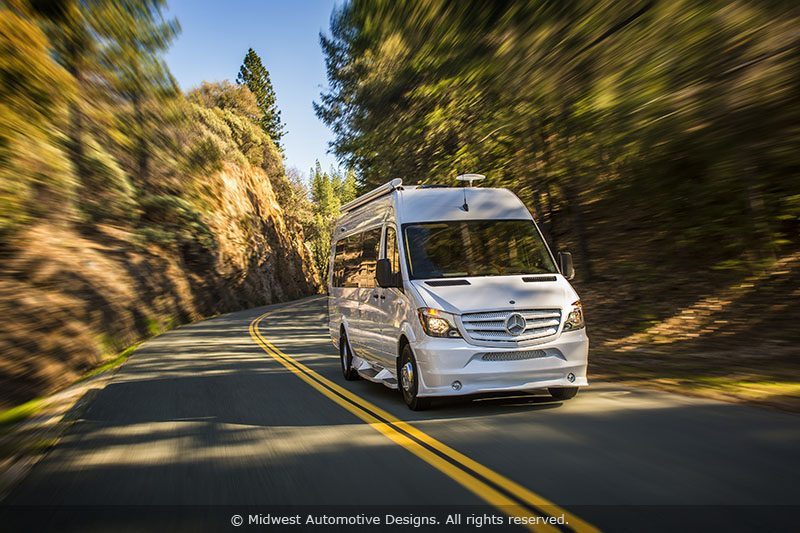 When it comes to campers, Mercedes Sprinters are the kings of cool. The wizards over at Midwest Automotive Designs have made a luxurious camper that you'll just want to go off grid living and get lost in. With more tech and the best van life essentials you can find, this Mercedes Camper has everything from built-in wifi to a flatscreen TV for tearing up the Nintendo Switch.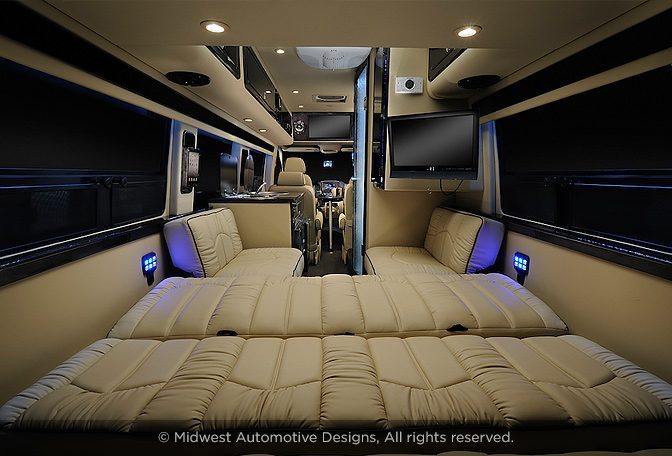 You could probably describe the Mercedes Midwest RV as a mansion on wheels. If you like travelling in style then this is the camper for you. What's more, you can speak to the nice people at Midwest Automotive Designs and create a build that is specifically suited to you! At the minute this one is only for our friends in the USA. Click to find out more information on the Mercedes Benz Midwest RV Camper
3. Ford Terrier M Sport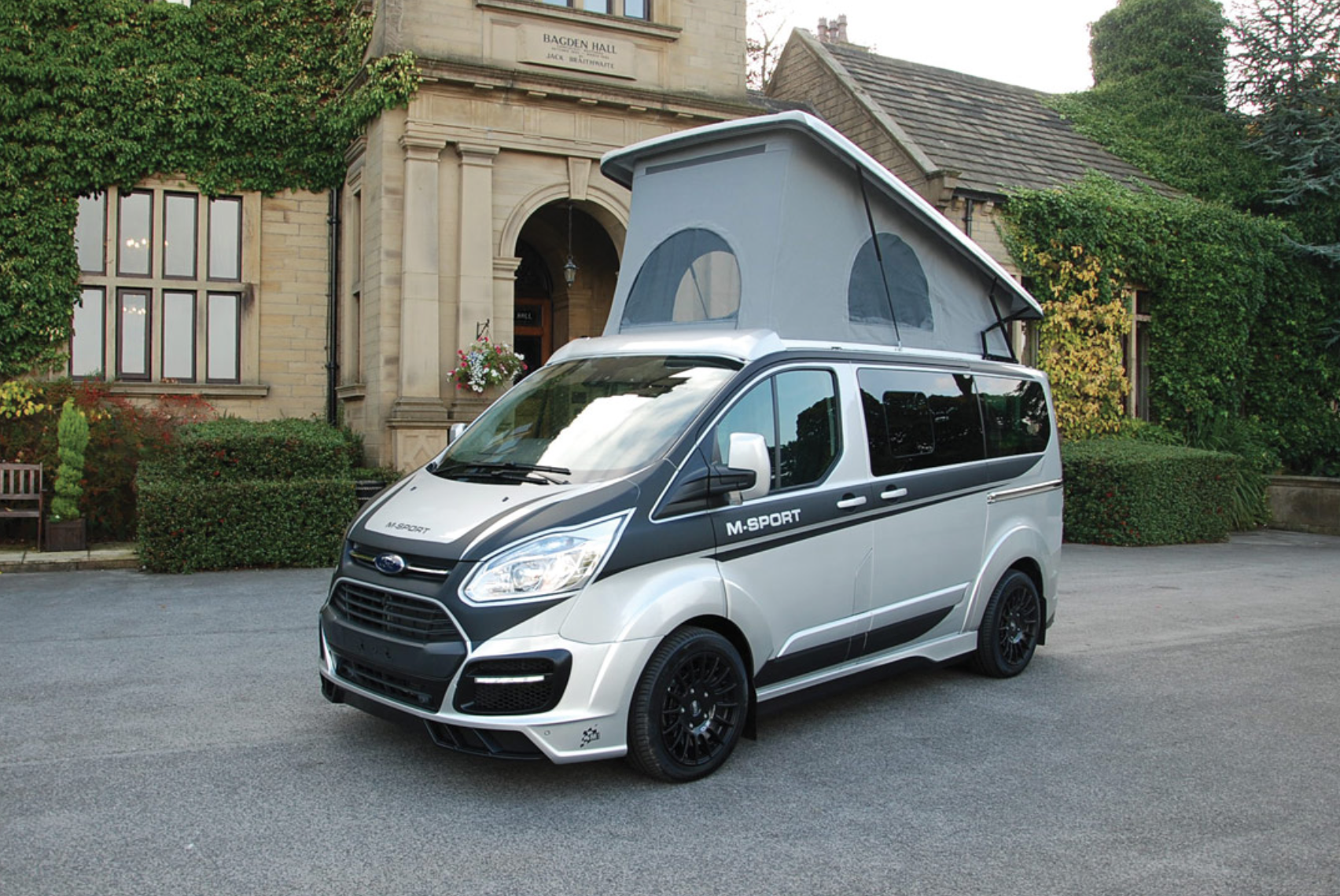 If you're a weekend warriors that like putting the 'pedal to the metal' then this has got to be the best camper van that you've ever laid your eyes on. Based on the new transit custom and with a dual exhaust that makes Scarface's cigars look like candy sticks, the M Sport is definitely a force to be reckoned with.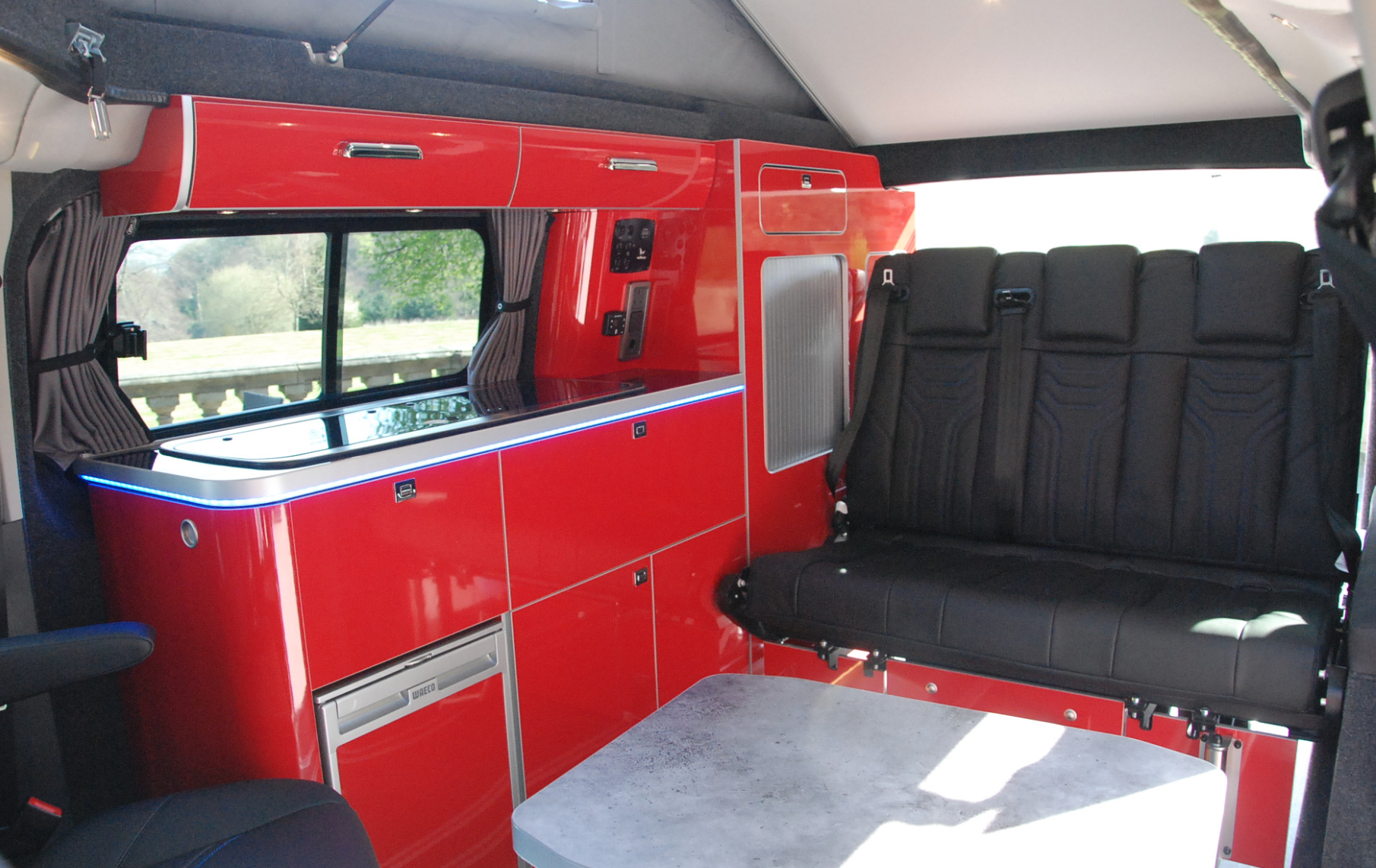 The M Sport has leather swivel front seats and ample space for the back passenger seats to fold down into a bed. It comes with all to the amenities you'd need for a weekend in the wild (or a wild weekend) including a 12v compressor fridge, sink, hob, toilet and 40L fresh water container. This weekend party bus starts at £55'000, with more customisation options available. Check out our article on the Ford Terrier M Sport for more details.
4. Knauss Boxstar 600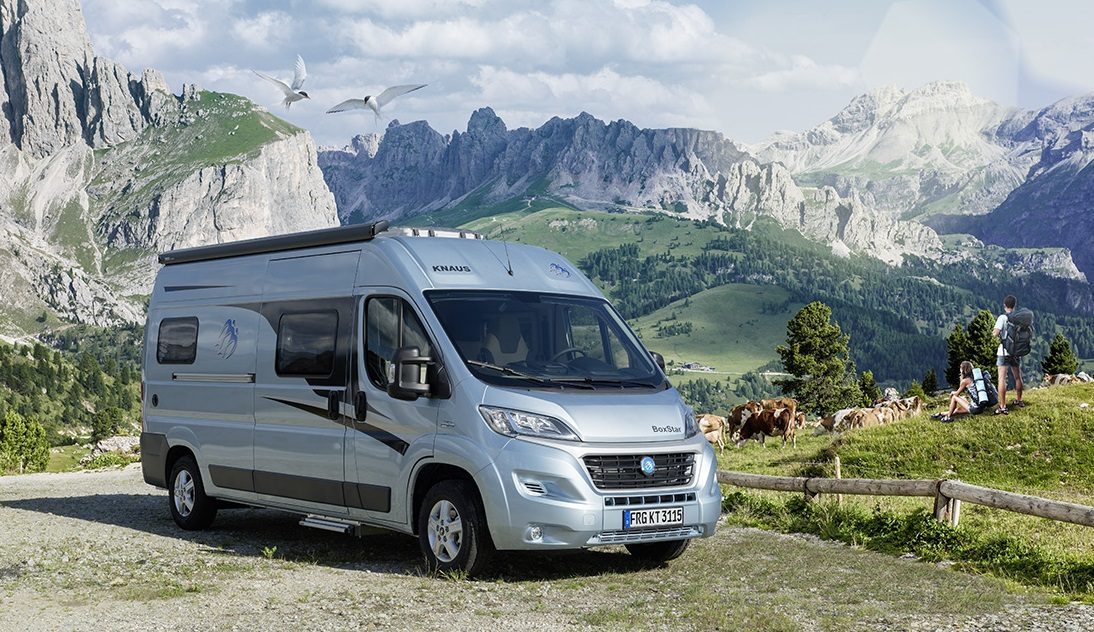 The BOXSTAR 600 is a funky fresh camper from the wonderful world of KNAUSS, and if you're looking for an all round classic for all of the family then look no further. The Boxstar holds up to 5 beds, and it comes equipped with a  spacious bath and shower cabin. Rotating front seats and a pull out table really make this a true mobile family home. With multiple layouts to chose from and some amazing add-ons, the Knauss Boxstar should definitely be on your test drive list.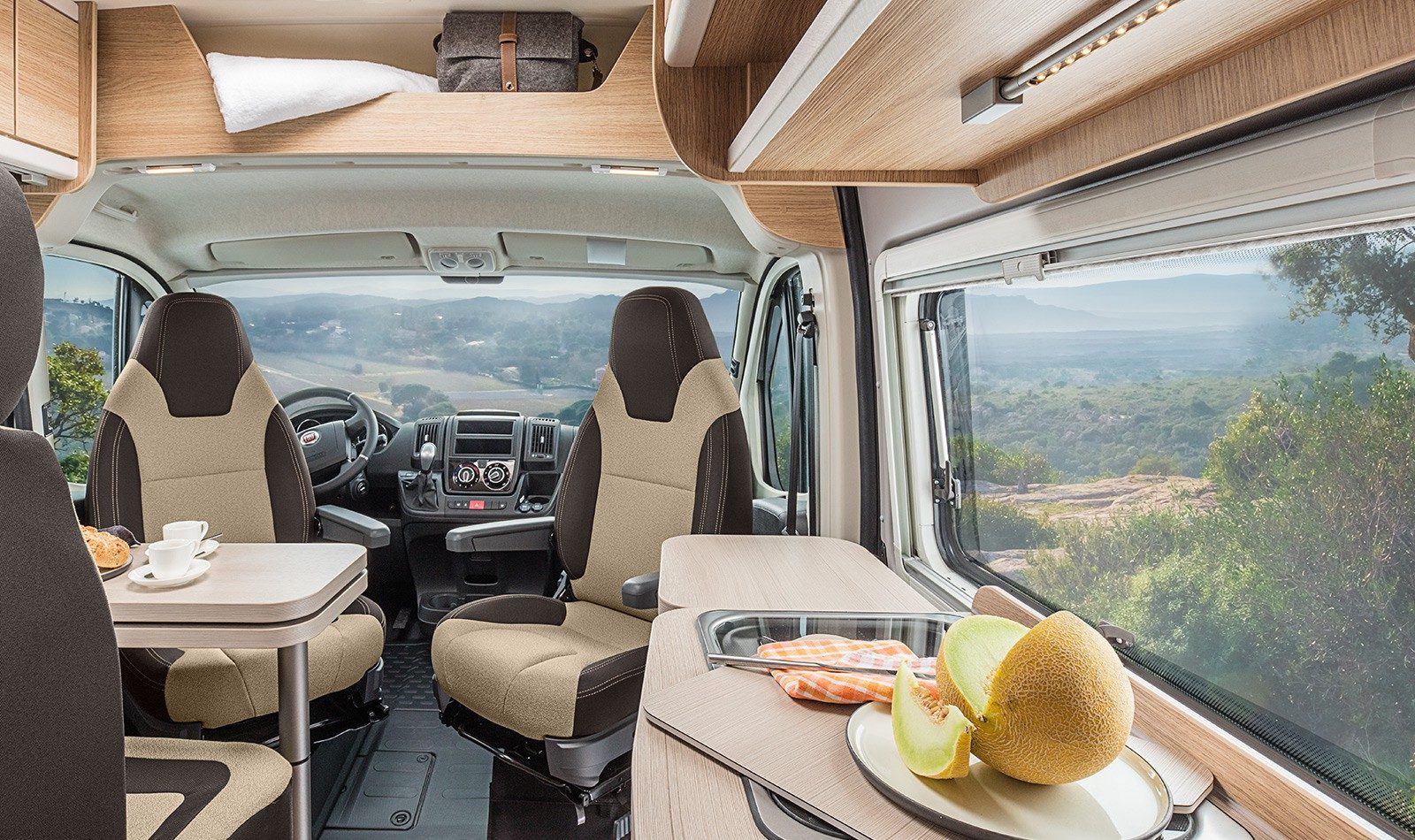 The Knauss Boxstar is definitely one of the Best Camper Vans on the market, and can be picked up for around £50'000 from select dealers. To find out more, visit the Knauss website. 
5. Dalbury E Electric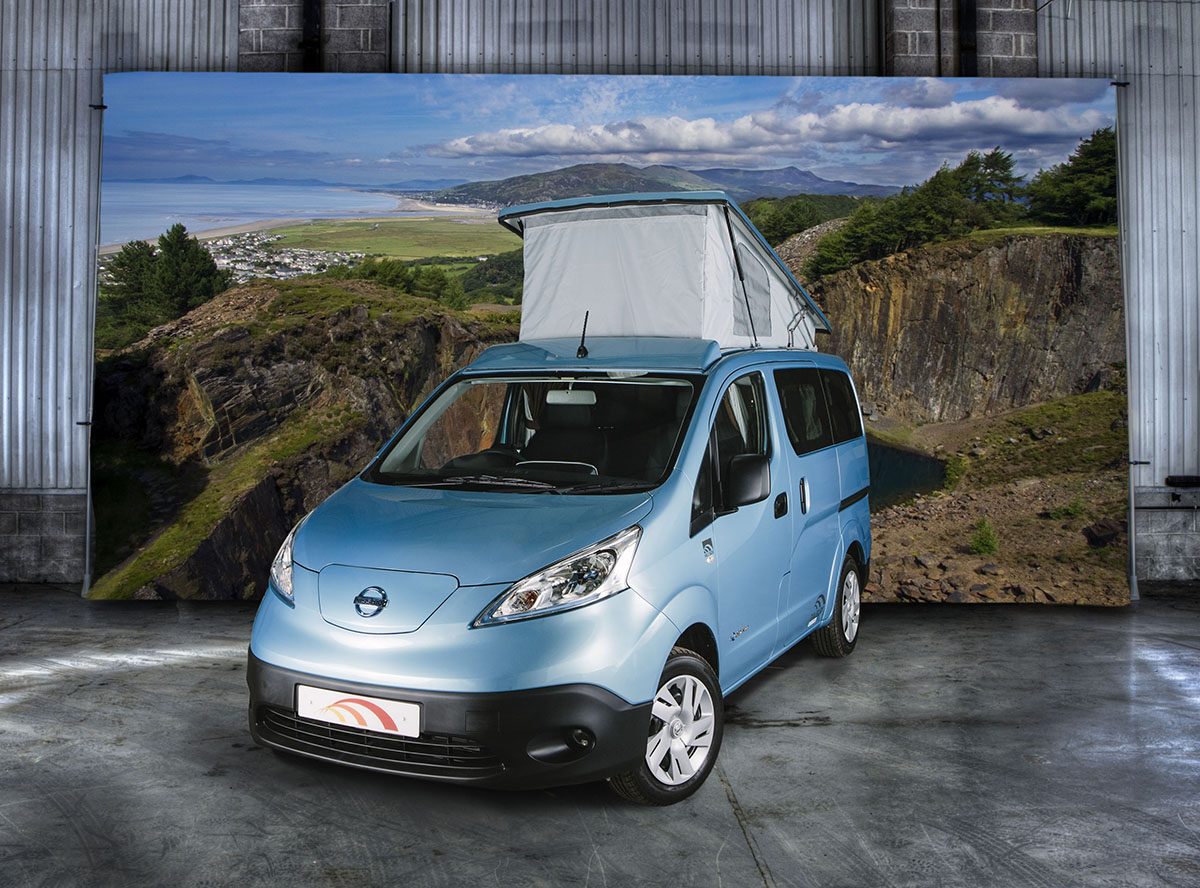 Meet the worlds first all electric campervan, the Dalbury E Electric. Boasting an 80% quick charge in just 30 minutes, this is truly the camper van of the future. Green and eco friendly, the Dalbury E Electric could be the best camper van for your next living off the grid yoga retreat.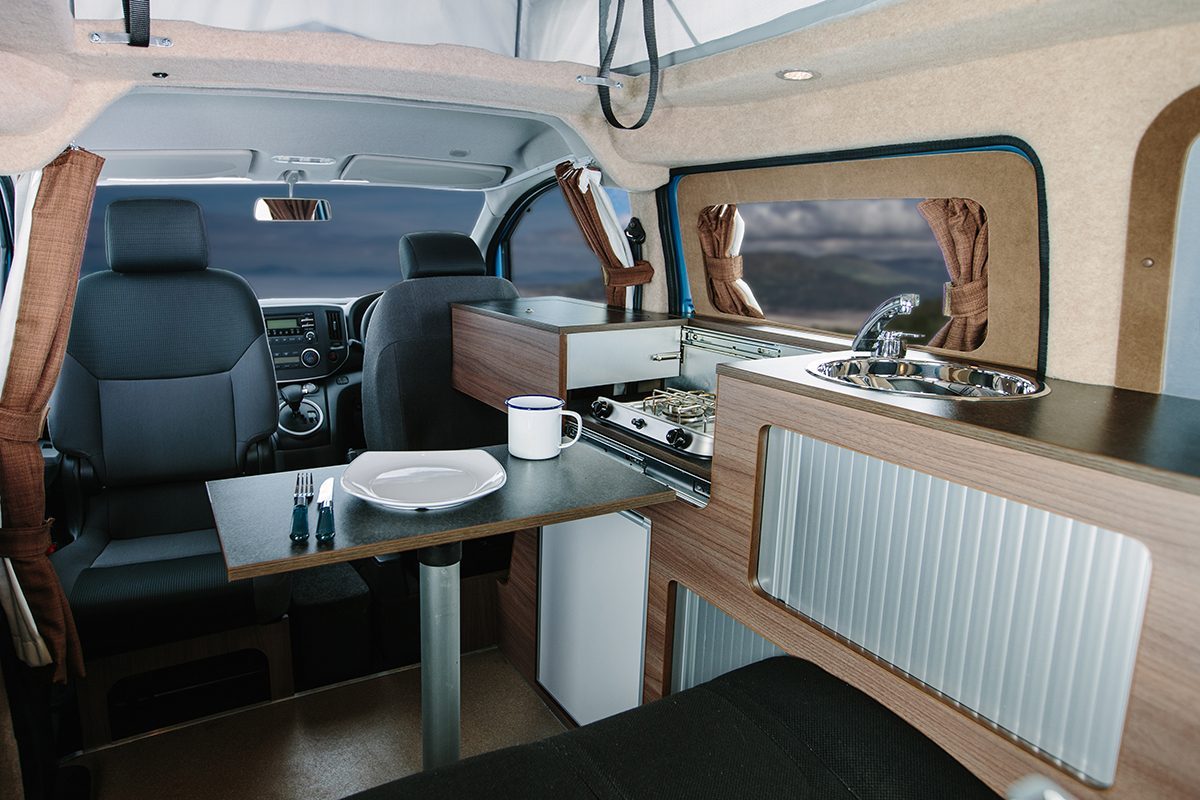 Simple, stylish and full of hidden extras that you need for a cosy trip into the wild. From solar panels to charge your tech to a silent key push start system, this camper boasts a calm yet road ready atmosphere that will keep you well rested when you're out and about. Did we also mention that it's tax free? Another reason to go electric! Prices start from £29'995, and you can click our link to check out more info on this Dalbury Electric Campervan.
6. The EarthRoamer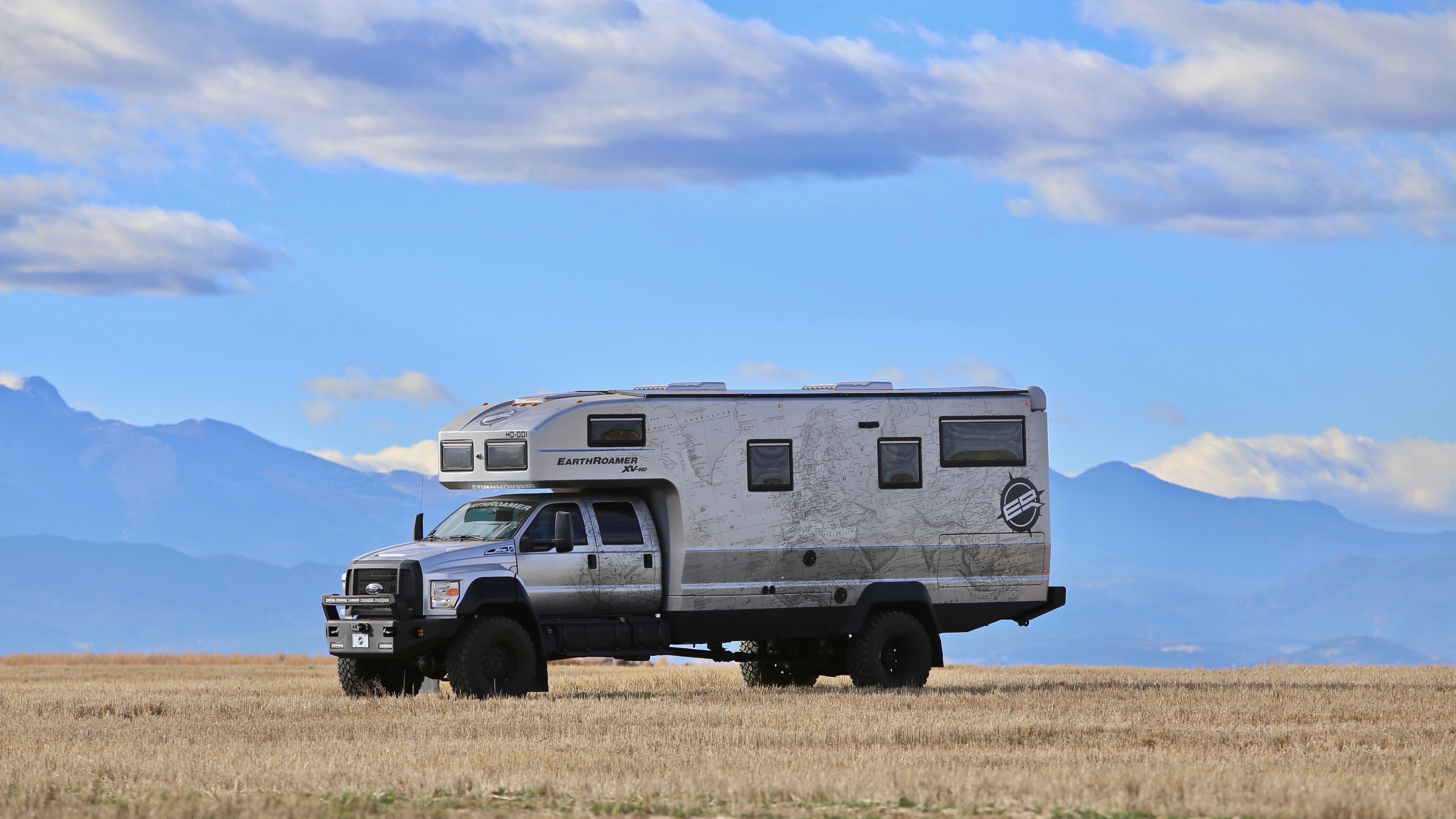 It wouldn't be a Van Clan list if we didn't put something insanely expensive in here, but we did say this was a list of the best camper vans that money could buy! The EarthRoamer is a behemoth of a vehicle; with an onboard washing machine, heated floors and a BOSE surround sound system as standard, it's more of a mobile kingdom than a camper van.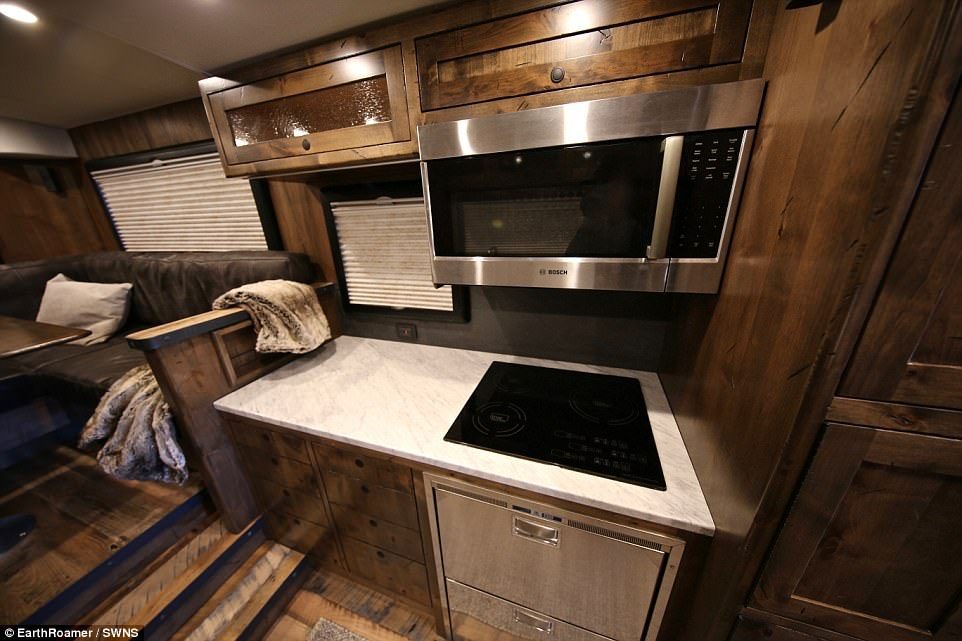 The Earthroamer comes with a battery bank that lasts 20'000 hours and 2'100 watts of solar power. And what is the cost of sitting at a rich mahogany dining table whilst listening to your pot noodle ping in the built in microwave I hear you ask? Well the EarthRoamer cost price is £1.13M (thats around $1.5M). Check out our article on the EarthRoamer for more information.
7. Patriot Campers LC79
No it's not a modified Tie Fighter, its a truck camper that defies ordinary rules. The Patriot Campers LC79 might not look like the rest of the campers in this list, but it can more than hold its own out in the wilderness. With tool drawers and hatches everywhere around the LC79, this camper has more secret storage compartments than Fort Knox.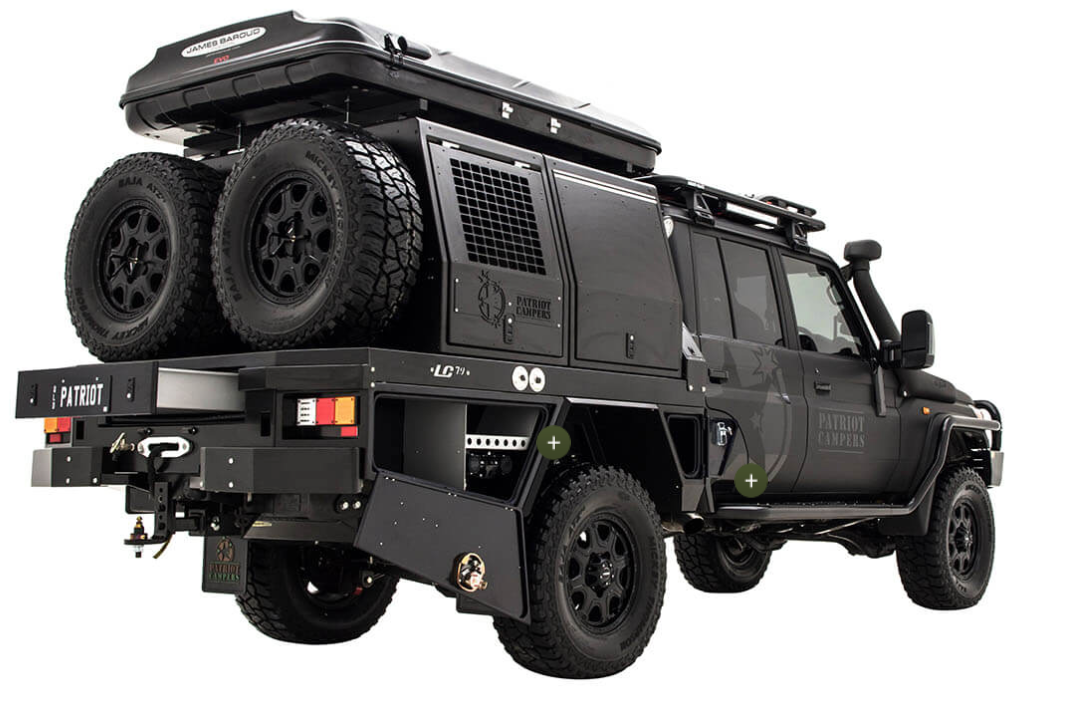 If your attitude to life is 'go hard or go home' then Patriot Campers have definitely made a vehicle that is the best camper van for you. Lightweight but durable, full 12V system and a rooftop camp pod; what more could you need? The LC79 comes in at just over $90'000 (around £52'000). Check out our article on the Patriot Campers LC79 for more information.
8. Overland Nissan Titan XD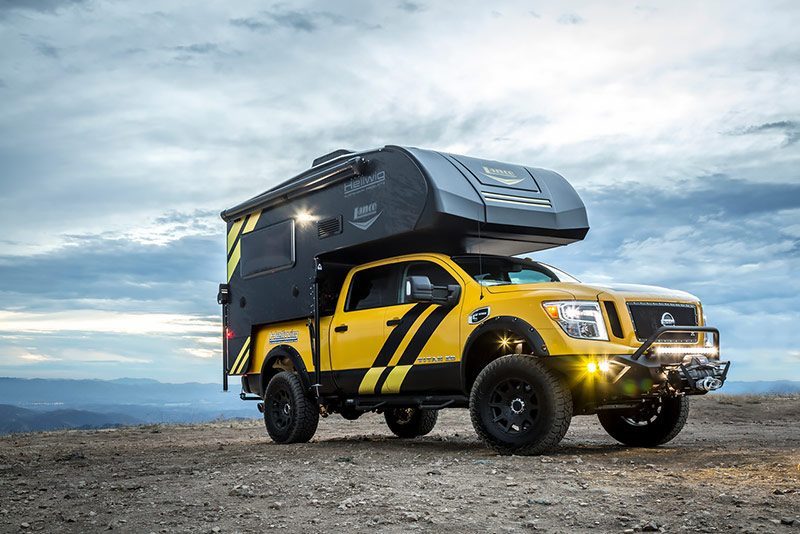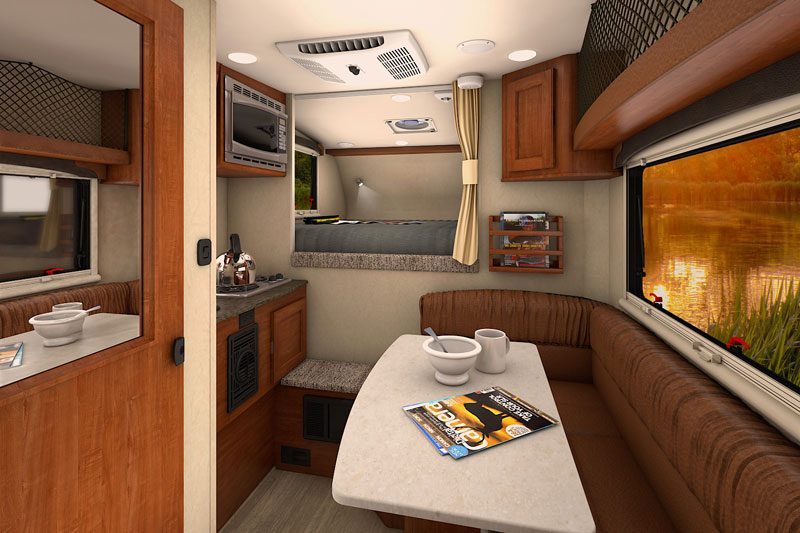 Hellwig Products and Lance Campers have joined forces to build this titan of camping, the Nissan Overland Titan XD. It's a beast of a truck with an incredibly awesome and fully detachable camping pod – two in one! If you're more of an off-road mountain conquering type of person then this could be the best camper van / truck /  monster for you!
Can you believe that this sits on the back of a Nissan truck?! It looks roomy, modern and pretty damn comfy if you ask us. The truck section of the Titan Overland costs around $69'000 (around £51'500), and the camping pod and optional added extras bump the price up to about $118'871 (around £88'800). Read our article to find out more about the Overland Nissan Titan XD.
9. VW Crafter Atacama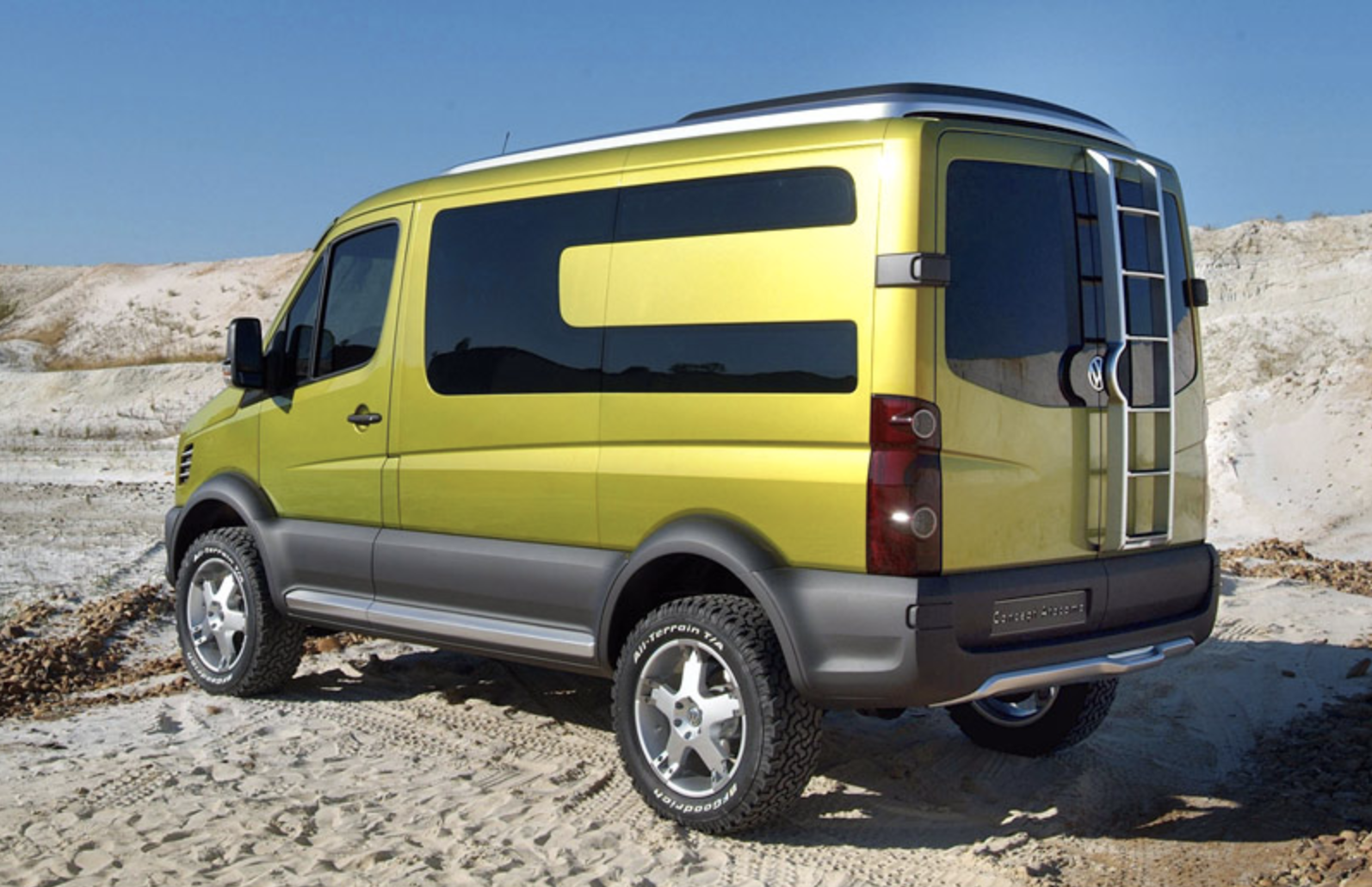 What…a…beauty. If you're an avid Van Clan reader then it's no secret that we think that VW's are the best camper vans on the planet. But whilst some of you might not be too keen on the classic VW bus, you can't deny that the VW Crafter Atacama is a force to be reckoned with. It's a 4WD monster that can cope with the toughest of terrains, and we won't rest until we have a whole fleet of them outside the Van Clan office/shed.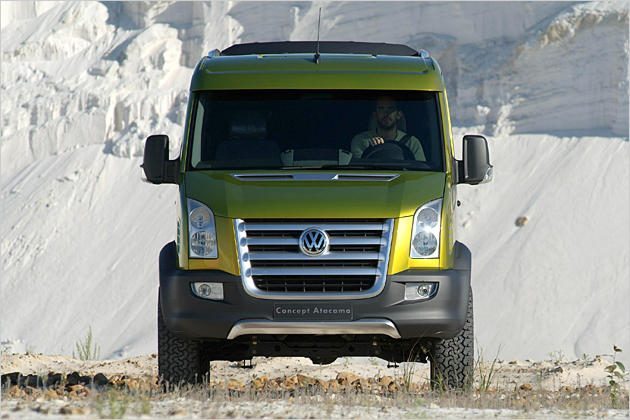 Sadly, only 100 of these were ever made, but that doesn't mean that you can't get your hands on one. For the right price and if you're lucky/have a treasured rabbits foot/know the right people then you might be able to bag yourself our dream bus. Check out our article on the VW Crafter Atacama for more information.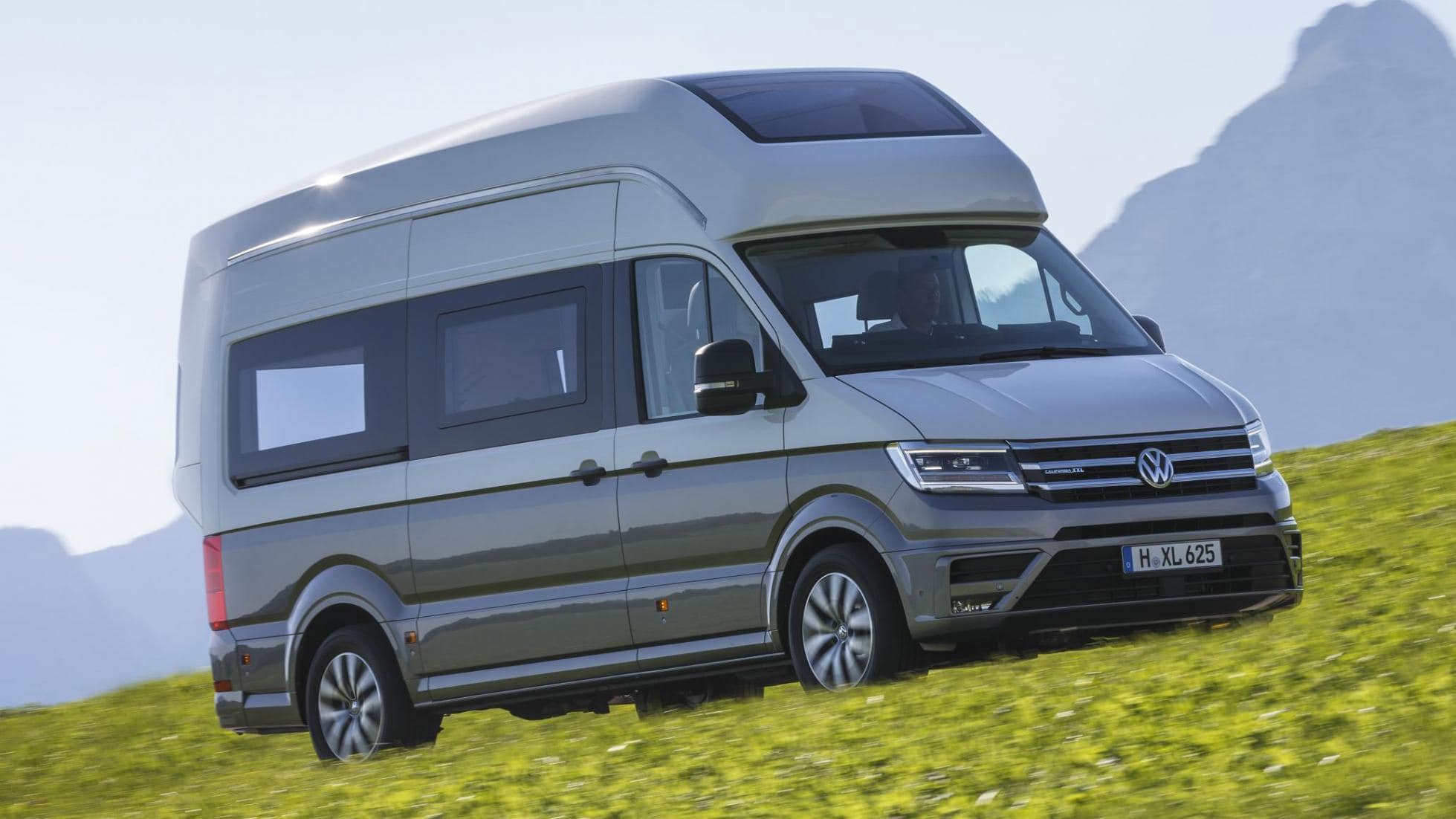 The last motorhome in our list is also, for now, a concept. It seems that the best camper van of all still isn't any where near completion. At almost three metres tall and over six metres long there'a no wonder that VW call the XXL. It's funky fresh on the inside and out, and ohhh we want one so bad!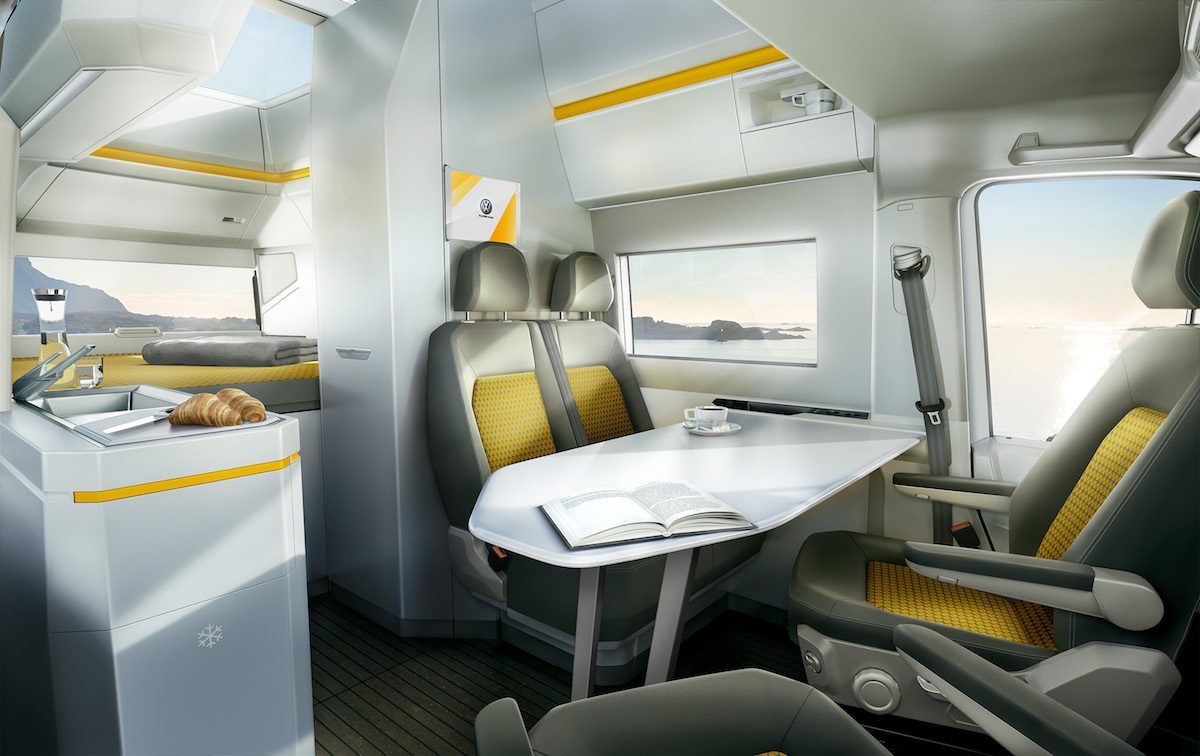 The XXL has a built-in freezer, a gas cooker and a neat dining table that can seat 4. From an amazing kitchen right through to the spacious living area, the XXL does it all and much much more. If only it had remote control heating though…..yeah it has that too. Soon you'll be able to part with all of your hard-earned cash and get your own Volkswagen California XXL, but for now, you'll just have to read and re-read our article and pretend (that's what we've been doing at any rate).
11. Pinacle Finetza
This sleek-looking RV deserves a spot on our list of the best camper vans because it's basically a space-age craft on wheels. It combines style and class with cutting edge technology, it sleeps up to eight people, and it looks like something that you might find the Men In Black driving around in. Do I need to say any more? (I do; I've got a word count to reach).
No, you're not looking at the inside of the Millennium Falcon; this is the interior of the Pinacle Finetza. With an extendable bedroom area, a spacious dining area, fitted bathroom and multiple wide-screen TV's situated throughout the build, the Finetza is one of the most luxurious campers that we've ever seen! All it needs now is for Chewie to play Han at a game of chess at that table; let's hope he doesn't get angry and scratch the upholstery! This camper deserves its own article, and it just so happens that I wrote one a few months back. Read more about this Luxury RV to find out more details and to see how much it would cost to own one for yourself!
Thank you for checking out our list of the best camper vans on the market! Hopefully, you've found some good inspiration and might even make a purchase!